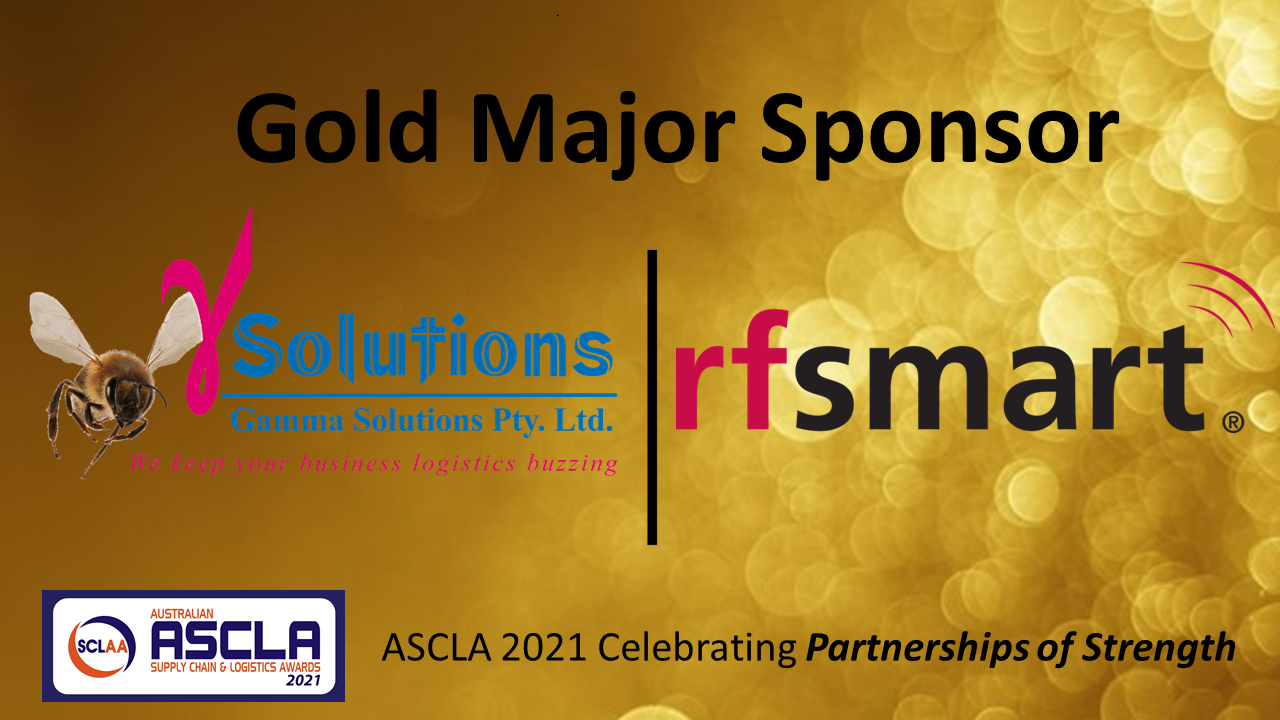 SCLAA is delighted to announce that Gamma Solutions and RF-SMART have secured GOLD level sponsorship for the Australia Supply Chain & Logistics Awards (ASCLA) for 2021.  Gamma Solutions & partner RF-SMART provide technology that make Supply Chains more efficient and join forces as a major sponsor of #ASCLA2021 aptly themed "Partnerships of Strength".
This year celebrates the 60th Anniversary of the Australian Supply Chain industry's most prestigious and coveted awards.
For more information on the Awards visit our awards website: www.ascla.com.au
To view the Awards Categories & Criteria and link to the submission forms: https://lnkd.in/gqHrQTw
To enquire about sponsorship, contact the SCLAA National Secretariat on secretary@sclaa.com.au.
The 60th Annual Australian Supply Chain and Logistics Awards were held at Crown Palladium, Melbourne on Friday 18 March 2022. There was a record audience in attendance to celebrate the achievements and innovation in the supply chain and logistics industry – and our MC, Shane Jacobsen, ensured that it really was a night to remember!…
With 10 days to go until the 60th Australian Supply Chain & Logistics Awards, the industry's most prestigious national awards, Sue Tomic, Chair of Supply Chain & Logistics Association of Australia (SCLAA) chats with Ruza Zivkusic from Import Export TV about the event. She discusses the importance of the awards to the industry and how…
60th ASCL Awards Finalists Announced The Supply Chain & Logistics Association of Australia, today officially announce the finalists for the longest running and most prestigious awards program in the industry. Having served the industry for 60 years, the ASCL Awards are the most recognised awards for an individual or a company to receive. Winners of…