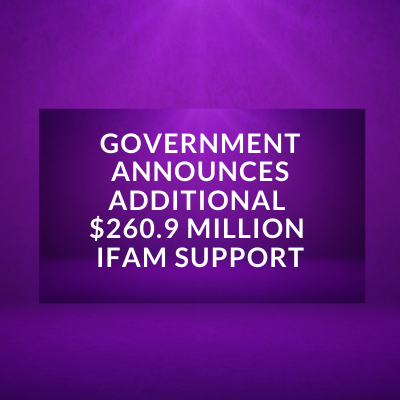 During his National Cabinet address on 2 July, Prime Minister Scott Morrison made reference to additional support through the International Freight Assistance Mechanism (IFAM).
This extension has now been officially confirmed, with the Australian Government announcing that IFAM will receive an additional $260.9 million to continue operations until 30 June 2022, with an operational tail to the end of July 2022.
This support in response to COVID-19 and assisting Australian businesses would be welcomed by many of you.
For more information about the extension, please refer to the IFAM webpage and for your convenience, click here to access the latest Fact Sheet.
Are you our new Treasurer? Expressions of Interest should be emailed to secretary@sclaa.com.au. Closing date for Expressions of Interest: Midnight on Friday, 15 September 2023.
The 60th Annual Australian Supply Chain and Logistics Awards were held at Crown Palladium, Melbourne on Friday 18 March 2022. There was a record audience in attendance to celebrate the achievements and innovation in the supply chain and logistics industry – and our MC, Shane Jacobsen, ensured that it really was a night to remember!…
During his National Cabinet address on 2 July, Prime Minister Scott Morrison made reference to additional support through the International Freight Assistance Mechanism (IFAM). This extension has now been officially confirmed, with the Australian Government announcing that IFAM will receive an additional $260.9 million to continue operations until 30 June 2022, with an operational tail to the…