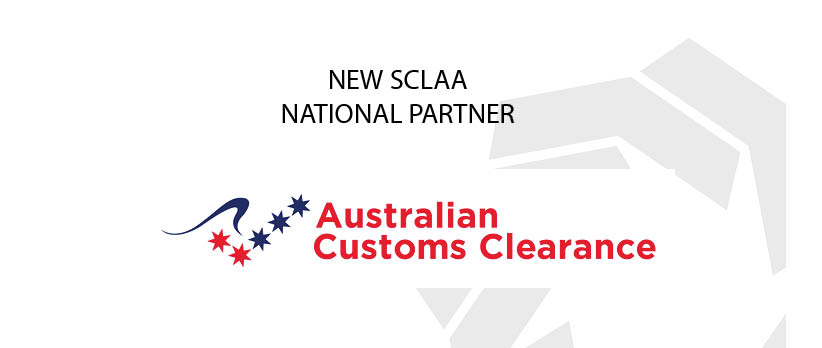 SCLAA Welcomes New National Partner – Australian Customs Clearance
The SCLAA welcomes our newest National Partner, Australian Customs Clearance (3D Logistics Pty Ltd). As a not for profit Industry Association, run by members for members, our ability to support the SCLAA infrastructure and to expand is highly dependent on our National Partners. We ask all our members to support our valued National Partners where they can.

AUSTRALIAN CUSTOMS CLEARANCE
(3D LOGISTICS PTY LTD)
OVERVIEW
Australian Customs Clearance (3D Logistics Pty Ltd) is a Contract Licensed Customs Brokerage and Consulting specialist, delivering excellence in duty minimisation and compliance within cross border supply chains. We are also Fully DAWE (Quarantine) AEP Accredited.
Unlike most Customs Brokerages in Australia, Australian Customs Clearance (ACC) does not freight forward, rather they concentrate on providing their specialist services to those companies who ship via Australia Post or who choose to ship directly with shipping lines or purchase goods on freight prepaid terms.
Clearances can be booked online at www.aucustomsclearance.com.au or you can have an account specialist assigned with integrations to your propriety supply software created.
Similarly, 3DL the parent company to ACC offers their services to Freight forwarders without corporate licenses and other corporate brokerages in times of high volumes or leave on a wholesale basis.
We are a 100% Australian 3rd generation, Family owned and operated business, and the only Brokerage of our kind to have been awarded Australian Trusted Trader (ATT) Service Provider Status. Subscribe to our Complimentary Weekly Cross Border Industry updates here.
Through clever automations and technologies, our model allows us to integrate with our clients for seamless border clearance functions and outcomes.
These clever and ever improving systems provide our clients real time and transparent clearance outcomes and administrational savings, all the while providing an extra layer of commercial confidence in a modern trading world.
Should you and your teams be looking for a Customs Broker, not famous for Freight forwarding, reach out to the Australian Customs Clearance and 3DL teams for your tailored solutions. Australian Customs Clearance is pleased to offer a 10% discount to SCLAA members of clearance base rates. Simply mention this offer.
Direct Shippers – ops@aucustomsclearance.com.au
Freight forwarders and Corporate Brokers (Wholesale services) admin@3dlogistics.com.au
Australian Customs Clearance is powered by 3DL, Corporate Customs Broker License 01955C.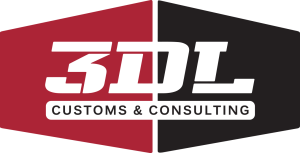 SCLAA Welcomes New National Partner – The Access Group COGNEX  The Access Group is one of the largest UK-headquartered providers of business management software to small and mid-sized organisations in the Asia Pacific, UK and Ireland. It helps more than 70,000 customers across commercial and non-profit sectors become more productive and efficient. Founded in 1991,…
SCLAA Welcomes New National Partner – Cognex COGNEX  is the world's leading provider of vision systems, software, sensors, and industrial barcode readers in Logistics/Warehouse Automation. Our vision solutions help companies in Retail Distribution, E-commerce Fulfilment, and Parcel Processing industries continue to meet customer demands and performance metrics is greater than ever. Successful companies are scaling…
SCLAA Welcomes New Platinum Partner – Shipeezi An ecosystem in shipment visibility™, bringing together all stakeholders from point of origin through to point of destination into its agnostic Control Tower. Shipeezi, is a dynamic and innovative LogTech company working to revolutionise shipment visibility and supply chain orchestration, as an ecosystem. We empower businesses by simplifying…