SCLAA Welcomes New National Partner – Logistics Safety Solutions (LSS)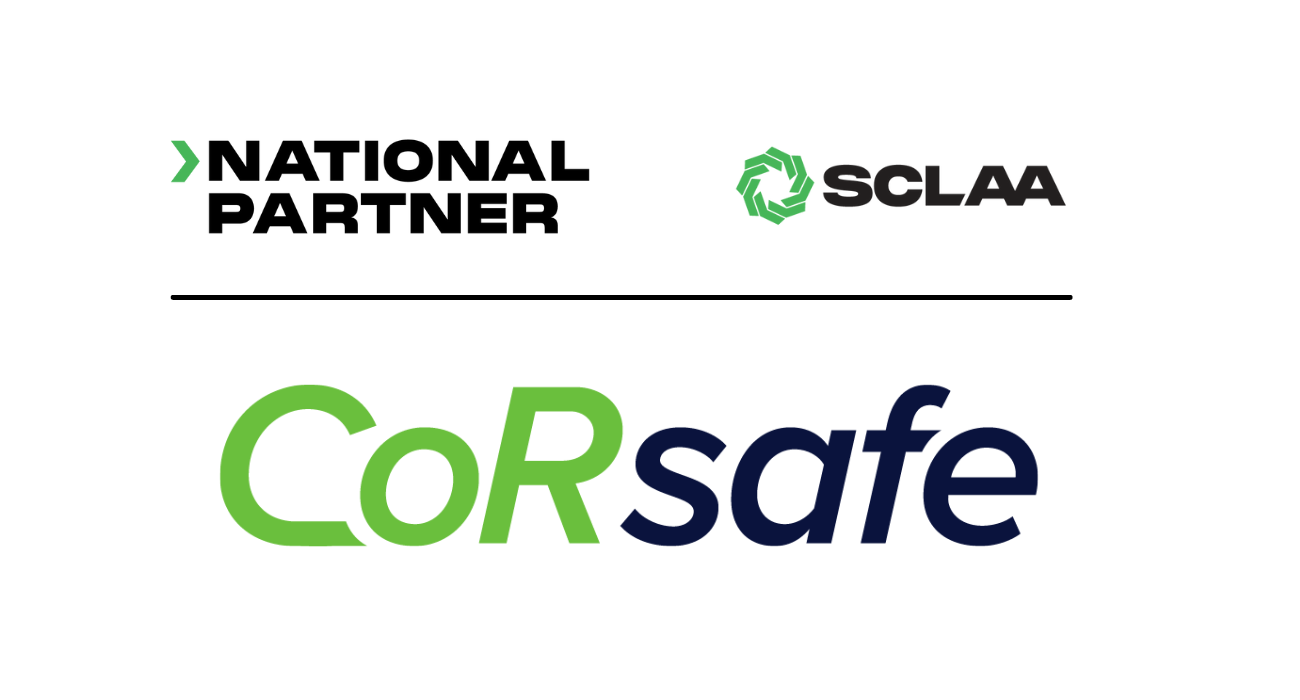 SCLAA Welcomes New National Partner – Logistics Safety Solutions (LSS)
The SCLAA welcomes our newest National Partner, Logistics Safety Solutions (LSS).
Logistics Safety Solutions (LSS) is an Australian owned company that assists its clients and their respective supply chain partners in Australia and New Zealand, manage truck safety and their obligations under their Chain of Responsibility (CoR) via the CoRsafe platform.
Founded in 2012, LSS provides support to some of Australia's largest consignor businesses and supply chains in managing their CoR obligations by –
Review and development of processes, guides, and manuals relating to the Chain of Responsibility

Delivery of awareness and role based training to employees via online or in person

Monitoring of supply chain parties through online self-assessments and external audits

Solutions to support clients in both load and driver inspections as well as incident management
Most importantly, CoRsafe is an end-to-end CoR management solution that is verified by Holding Redlich lawyers as fully aligned with the CoR Master Code of Practice.
In August 2021, National Transport Insurance (NTI) acquired LSS.
NTI is Australia's leading specialist insurer supporting the nation's transport and logistics industries.
This acquisition brings scale and product development opportunities to the LSS business that will see the CoR-Safe platform continue to deliver value and expertise to those who engage.
SCLAA Welcomes New National Partner – The Access Group COGNEX  The Access Group is one of the largest UK-headquartered providers of business management software to small and mid-sized organisations in the Asia Pacific, UK and Ireland. It helps more than 70,000 customers across commercial and non-profit sectors become more productive and efficient. Founded in 1991,…
SCLAA Welcomes New National Partner – Cognex COGNEX  is the world's leading provider of vision systems, software, sensors, and industrial barcode readers in Logistics/Warehouse Automation. Our vision solutions help companies in Retail Distribution, E-commerce Fulfilment, and Parcel Processing industries continue to meet customer demands and performance metrics is greater than ever. Successful companies are scaling…
SCLAA Welcomes New Platinum Partner – Shipeezi An ecosystem in shipment visibility™, bringing together all stakeholders from point of origin through to point of destination into its agnostic Control Tower. Shipeezi, is a dynamic and innovative LogTech company working to revolutionise shipment visibility and supply chain orchestration, as an ecosystem. We empower businesses by simplifying…