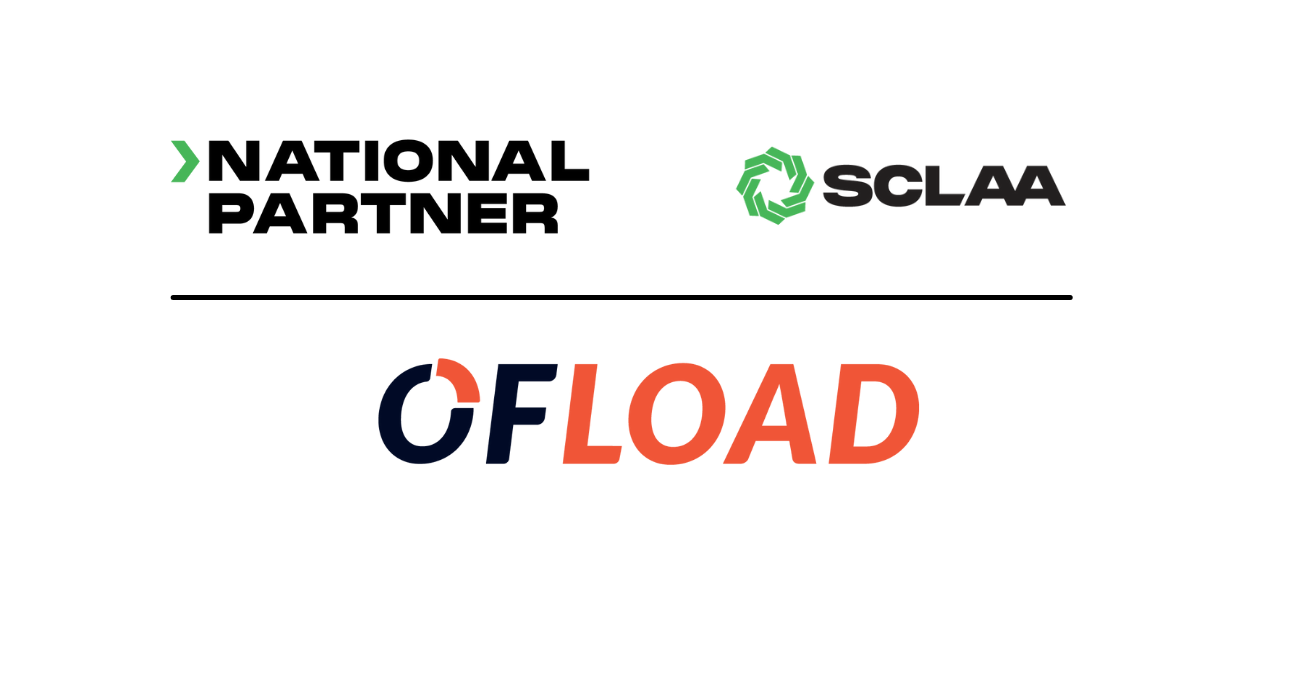 SCLAA Welcomes New National Partner – Ofload
The SCLAA welcomes our newest National Partner, Ofload.
Ofload is more than a digital freight provider. They are an end-to-end technology supply chain partner for domestic freight movements providing tailored and innovative solutions for hundreds of customers, including companies like Nestle, Metcash, Asahi, Simplot and Maersk.
Every day in road freight, 30% of km are driven empty and 1 in 2 trucks stand still. Additionally, the industry is highly fragmented. Over 80% of trucking companies own less than ten trucks, and these small owner-operators find it challenging to compete with larger transport companies.
That is the vision behind Ofload, to eliminate waste in transport and empower the long tail of small-medium sized carriers through technology.
How can Ofload support your business in achieving an efficient, flexible and sustainable supply chain?
By removing the burden of multiple layers of sub-contractors managing your shipments – Ofload manages it all for you.
No more emails and phone calls – digitally book, track and manage your shipments in one single location.
Know your freight spend and performance – Ofload aggregates your supply chain performance in an easy-to-view dashboard.
Eliminate waste and reduce costs – Ofload prioritises backloading to improve truck utilisation.
Ofload works collaboratively with its customers and will work with you to find solutions for supply chain improvements.
Get in touch with the team today and start shipping with Ofload!
SCLAA Welcomes New National Partner – The Access Group COGNEX  The Access Group is one of the largest UK-headquartered providers of business management software to small and mid-sized organisations in the Asia Pacific, UK and Ireland. It helps more than 70,000 customers across commercial and non-profit sectors become more productive and efficient. Founded in 1991,…
SCLAA Welcomes New National Partner – Cognex COGNEX  is the world's leading provider of vision systems, software, sensors, and industrial barcode readers in Logistics/Warehouse Automation. Our vision solutions help companies in Retail Distribution, E-commerce Fulfilment, and Parcel Processing industries continue to meet customer demands and performance metrics is greater than ever. Successful companies are scaling…
SCLAA Welcomes New Platinum Partner – Shipeezi An ecosystem in shipment visibility™, bringing together all stakeholders from point of origin through to point of destination into its agnostic Control Tower. Shipeezi, is a dynamic and innovative LogTech company working to revolutionise shipment visibility and supply chain orchestration, as an ecosystem. We empower businesses by simplifying…