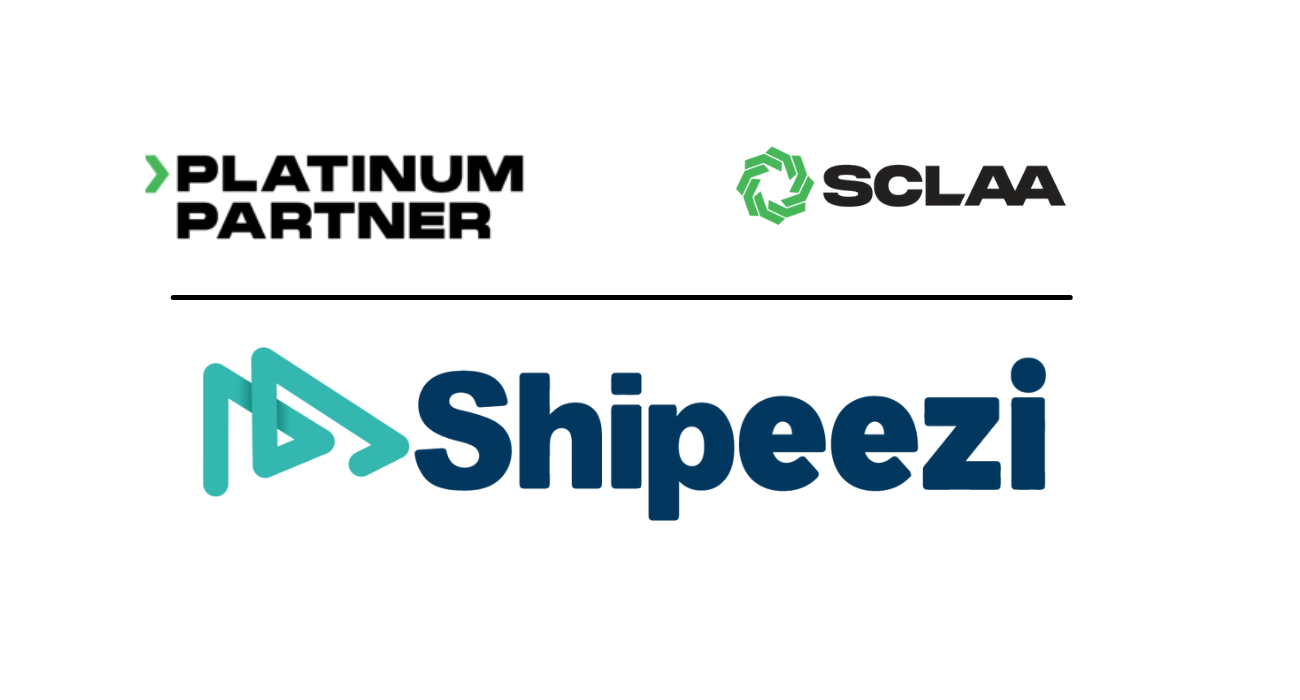 SCLAA Welcomes New Platinum Partner – Shipeezi
An ecosystem in shipment visibility™, bringing together all stakeholders from point of origin through to point of destination into its agnostic Control Tower.
Shipeezi, is a dynamic and innovative LogTech company working to revolutionise shipment visibility and supply chain orchestration, as an ecosystem. We empower businesses by simplifying their door-to-door and shipment management processes while providing comprehensive real-time visibility in all modes putting an end to data fragmentation, starting from first mile.
We understand the challenges the logistics and supply chain industry are currently facing and it's our mission to centralise all shipment data, software and processes in one place to streamline, reduce costs, increase productivity and remain competitive.
With our easy-to-use web portals and mobile applications, stakeholders can gain full visibility into their shipments from a PO level all the way to last mile, allowing them to make data-driven decisions in real-time and well in advance.
Shipeezi simplifies supply chain management for organisations, resulting in time and cost savings, while also empowering their teams to proactively make informed decisions.
✓  Save time and money
✓  Empower your team
✓  Improve operations
✓  Visibility of 99% shipping containers worldwide
✓  Cost effective solution
✓  Supplier portal
Our ecosystem provides a comprehensive and centralised solution for order management and shipment visibility, giving businesses the tools, they need to take control of their supply chain.
With a focus on innovation and customer satisfaction, Shipeezi is dedicated to revolutionising the supply chain, in a simple and easy way, empowering businesses to thrive in a connected world.
Having been a valued member of the Supply Chain and Logistics Association of Australia (SCLAA), the Shipeezi team takes immense pride in extending our support to further the SCLAA's endeavours. We are delighted to announce our elevation to the status of Platinum National Partner.
We extend a warm invitation to all SCLAA members to connect with our team for a discovery call. This serves as an opportunity to delve into your existing challenges and explore the comprehensive solutions that Shipeezi has in store for you.
SCLAA Welcomes New National Partner – The Access Group COGNEX  The Access Group is one of the largest UK-headquartered providers of business management software to small and mid-sized organisations in the Asia Pacific, UK and Ireland. It helps more than 70,000 customers across commercial and non-profit sectors become more productive and efficient. Founded in 1991,…
SCLAA Welcomes New National Partner – Cognex COGNEX  is the world's leading provider of vision systems, software, sensors, and industrial barcode readers in Logistics/Warehouse Automation. Our vision solutions help companies in Retail Distribution, E-commerce Fulfilment, and Parcel Processing industries continue to meet customer demands and performance metrics is greater than ever. Successful companies are scaling…
SCLAA Welcomes New Platinum Partner – Shipeezi An ecosystem in shipment visibility™, bringing together all stakeholders from point of origin through to point of destination into its agnostic Control Tower. Shipeezi, is a dynamic and innovative LogTech company working to revolutionise shipment visibility and supply chain orchestration, as an ecosystem. We empower businesses by simplifying…