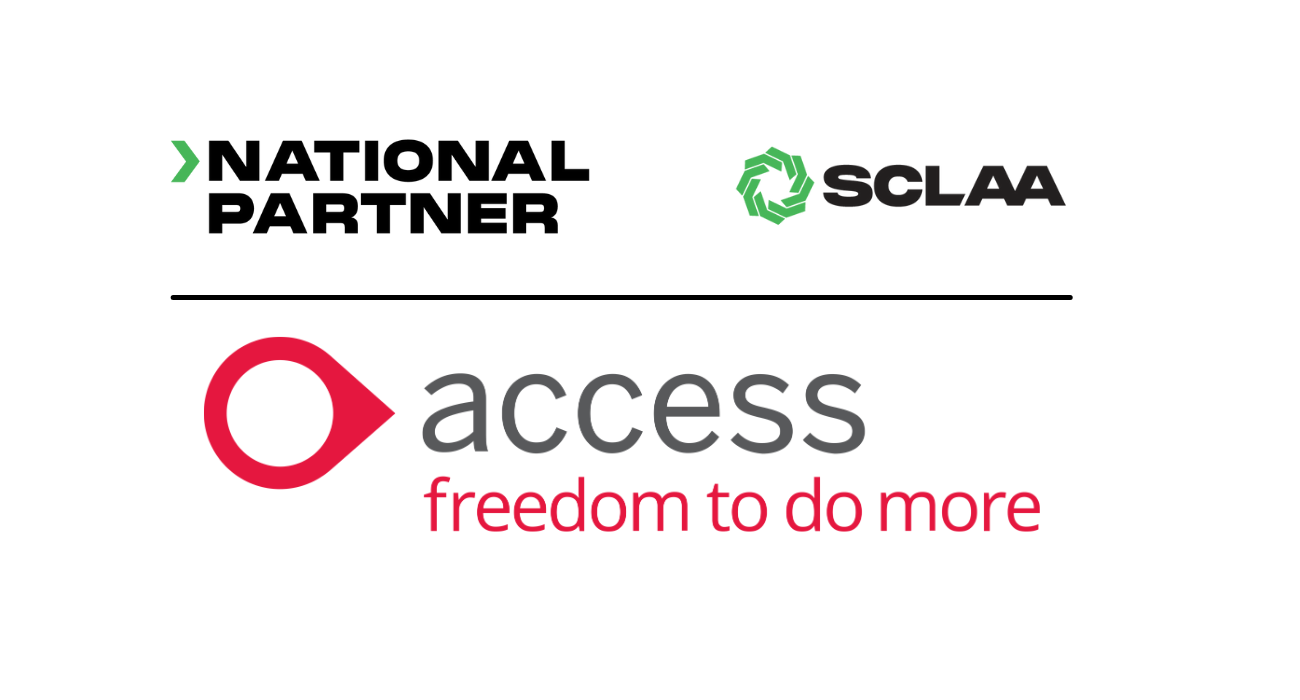 SCLAA Welcomes New National Partner – The Access Group
COGNEX  The Access Group is one of the largest UK-headquartered providers of business management software to small and mid-sized organisations in the Asia Pacific, UK and Ireland. It helps more than 70,000 customers across commercial and non-profit sectors become more productive and efficient. Founded in 1991, The Access Group employs approximately 6,300 people, including 900 in the APAC region.
One of the Group's flagship solutions is Access Mintsoft, which is revolutionising the world of supply chain, and logistics. A cloud-based order fulfillment and warehouse management software for online retailers, warehouses and 3PLs, Mintsoft is helping these businesses stay ahead of the increasing demands of ecommerce and multichannel selling.
The solution boasts more than 175 integrations from a single platform, including 89+ courier integrations and 67+ online shopping platform integrations, including Amazon, Shopify and ebay. A truly connected order, warehouse and inventory management solution, Mintsoft helps our customers to fulfill every order, on time and in full to their customers.
"We wouldn't win new business if we didn't have Mintsoft supporting our fulfillment operations. We are grateful that Mintsoft's large portfolio of integrations allows us to quickly onboard new clients by allowing us to connect with their existing systems and channels," Sally Pera – Commercial Director, Ogden Fulfillment.
The all-in-one solution automates order and warehouse processes, reducing errors and saving customers precious time and money. It removes the need for manual data entry by integrating with all the external platforms you and your customers need, which speeds up your time to despatch and deliver more.
"The solution is so good that I could quite literally grab someone off the street and have them trained up to be picking and packing within an hour. We simply couldn't do business without Mintsoft," Mack Blunsom | Owner Operator, Black Bear Fulfilment.
These reasons (and more) are why thousands of ambitious small and mid-sized organisations trust Access business management software to simplify their biggest challenges. Our purpose is to provide powerful solutions that free our customers to do more of what's important to them.
SCLAA Welcomes New National Partner – The Access Group COGNEX  The Access Group is one of the largest UK-headquartered providers of business management software to small and mid-sized organisations in the Asia Pacific, UK and Ireland. It helps more than 70,000 customers across commercial and non-profit sectors become more productive and efficient. Founded in 1991,…
SCLAA Welcomes New National Partner – Cognex COGNEX  is the world's leading provider of vision systems, software, sensors, and industrial barcode readers in Logistics/Warehouse Automation. Our vision solutions help companies in Retail Distribution, E-commerce Fulfilment, and Parcel Processing industries continue to meet customer demands and performance metrics is greater than ever. Successful companies are scaling…
SCLAA Welcomes New Platinum Partner – Shipeezi An ecosystem in shipment visibility™, bringing together all stakeholders from point of origin through to point of destination into its agnostic Control Tower. Shipeezi, is a dynamic and innovative LogTech company working to revolutionise shipment visibility and supply chain orchestration, as an ecosystem. We empower businesses by simplifying…