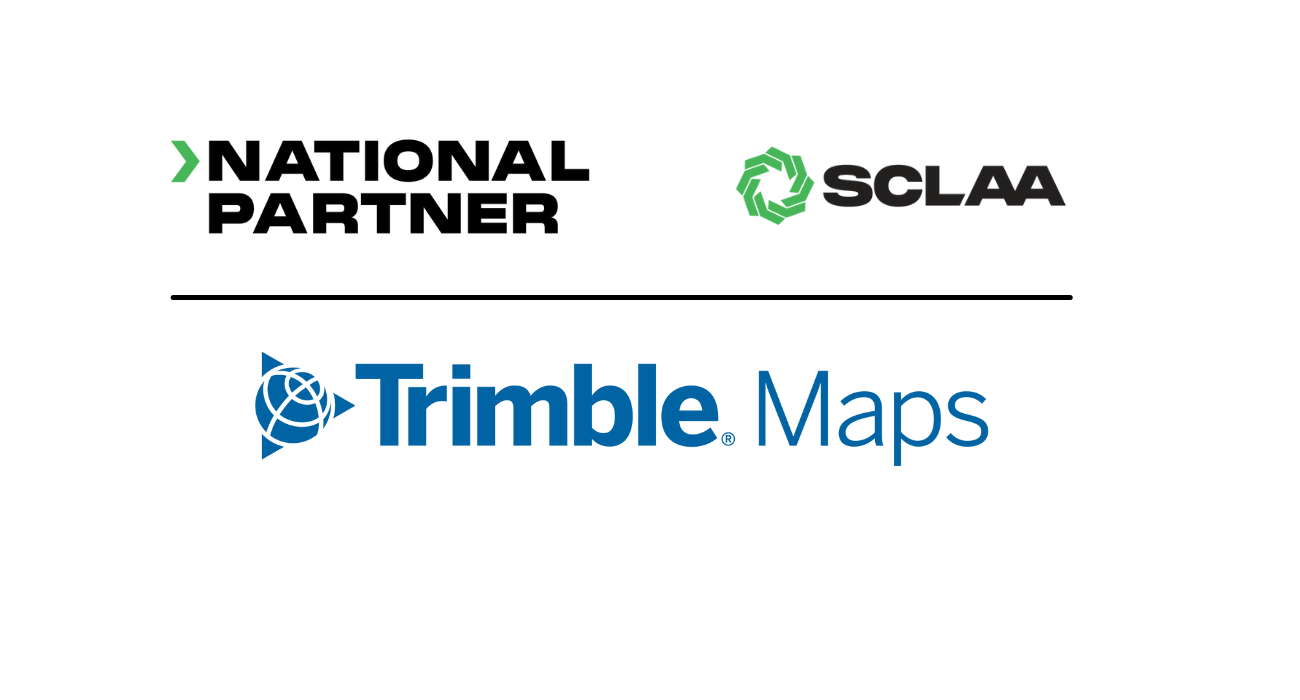 SCLAA Welcomes New National Partner – Trimble Maps
The SCLAA welcomes our newest National Partner, Trimble Maps.
Trimble Maps provides global map-centric technology dedicated to transforming journeys through innovative routing, scheduling, visualization and navigation solutions.
Built on map data and a routing engine designed specifically for commercial vehicles, its development platform and trusted products are made for a broad range of industries, workforces and fleets of all sizes.
The Trimble Maps brands including PC*MILER, CoPilot and Appian are the foundation for safe and efficient journeys worldwide–one driver, one vehicle, one fleet at a time.
Trimble Maps is a division of Trimble: maps.trimble.com
SCLAA Welcomes New National Partner – The Access Group COGNEX  The Access Group is one of the largest UK-headquartered providers of business management software to small and mid-sized organisations in the Asia Pacific, UK and Ireland. It helps more than 70,000 customers across commercial and non-profit sectors become more productive and efficient. Founded in 1991,…
SCLAA Welcomes New National Partner – Cognex COGNEX  is the world's leading provider of vision systems, software, sensors, and industrial barcode readers in Logistics/Warehouse Automation. Our vision solutions help companies in Retail Distribution, E-commerce Fulfilment, and Parcel Processing industries continue to meet customer demands and performance metrics is greater than ever. Successful companies are scaling…
SCLAA Welcomes New Platinum Partner – Shipeezi An ecosystem in shipment visibility™, bringing together all stakeholders from point of origin through to point of destination into its agnostic Control Tower. Shipeezi, is a dynamic and innovative LogTech company working to revolutionise shipment visibility and supply chain orchestration, as an ecosystem. We empower businesses by simplifying…