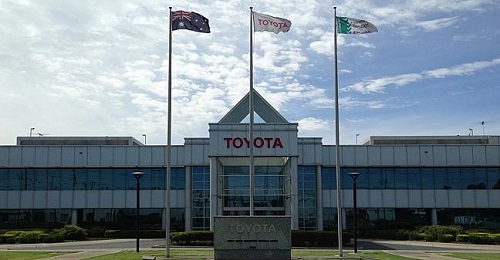 The Victorian SCLAA had the opportunity to host a free site visit at the Toyota vehicle manufacturing plant based in Altona, Melbourne on the 30th August 2016. The tour consisted of an overview of Toyota's history in Australia followed by an in-depth walk around their stamping plant, highly automated body and paint shop while finally going through the vehicle assembly line where participants saw how the cars (Camry, Camry Hybrid and Aurion) gets put together using the Kanban system which is used to improve manufacturing efficiency.
Another highlight of the tour was the successful implementation of multiple automated guided vehicle's (AGV) across the facility which contribute to improved workspace and process efficiency. It was clear to see that engineering and manufacturing a car is an extremely complex process and showcased Australia's automotive manufacturing capability that we should all be very proud of.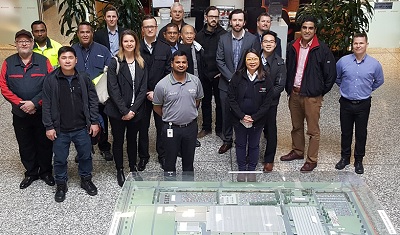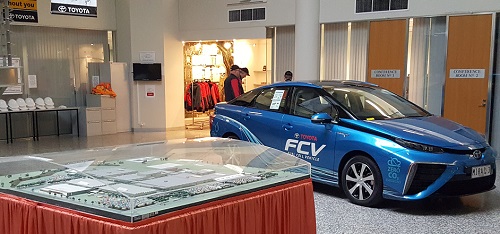 Are you our new Treasurer? Expressions of Interest should be emailed to secretary@sclaa.com.au. Closing date for Expressions of Interest: Midnight on Friday, 15 September 2023.
The 60th Annual Australian Supply Chain and Logistics Awards were held at Crown Palladium, Melbourne on Friday 18 March 2022. There was a record audience in attendance to celebrate the achievements and innovation in the supply chain and logistics industry – and our MC, Shane Jacobsen, ensured that it really was a night to remember!…
National Partner 3DL/Australian Customs Clearance is helping to arrange for goods to be consolidated and sent via DNV Transport (Dave's Trucks) to Lismore. Dave is collecting and consolidating at his depot in Radar St, Port Lytton. Please email either Chris Roberts at Chris@3dlogistics.com.au or David Carswell at dave@dnvtransport.com.au. Trucks are leaving daily with a warehouse…