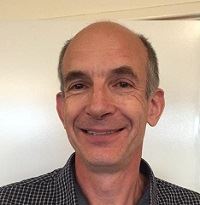 0427 312 867
wa@sclaa.com.au
When you are a financial member of the association, you can apply to become a committee member and support the growth and development of the profession and Association. Every committee has a chairperson, secretary, treasurer, and head of different purpose driven chapters including; membership, education, national awards, social events, regional development, TDL round table and marketing. There are also sub-committees working on projects such as Women in Logistics, Mentoring programs, Career development and practical industry training programmes.
Joining a Committee can lead to progression to State President role-managing the State Committee and providing valuable insight from members to the SCLAA Board and SCLAA's long term strategy.
| PORTFOLIOS | DETAILS |
| --- | --- |
| Communications & Public Relations | A Public Relations and Communications Representative is responsible for addressing issues, protecting the associations reputation and building them up in the public eye. |
| Professional Development Initiatives | Training and development initiatives are educational activities within an organization that are designed to improve the job performance of an individual or group. |
| Education & Training Programs | Education and training are widely used to enhance knowledge and skills at the level of the line worker, who is now recognized as essential for the effectiveness of these new trends in work organization. |
| Events Co-ordination & Management | Event coordinators, also known as event specialists or event planners, are responsible for every aspect of event planning. Their main duties include selecting venues, determining the cost, arranging event services, and monitoring client approval. |
| Memberships & Partnerships Liaison | The Partnership and Membership Director will lead a new business unit to cultivate and foster strategic relationships and partnerships. |
| Finance/Treasurer | The Treasurer has a watchdog role over all aspects of financial management, working closely with other members of the Management Committee to safeguard the organisation's finances. |

Now Recruiting Committee Members for all States
Join the fastest growing network of supply chain& logistics professionals in the country.